About Us





Online Credit Card Processing



Since 2002, Veripayment.com has become a recognized leader in both Credit and Debit Card services. Through innovation and experience, we have maintained an outstanding track record of bringing groundbreaking products, services and technology to the payment network. Supported by the most trusted associations in the market such as trust companies, credit unions, banks and payment related companies, Veripayment.com connects Merchants & Internet Users by providing an immediate, secure and effective system to transfer Cash over the Internet!


As consumers pay for more products and services online, convenience and security will emerge as primary concerns. For merchants, reliability, affordability, and breadth of service offerings will be key factors in determining who will gain favour among the many players in the online credit card transaction processing business. Our success can be measured by the thousands of satisfied new customers and merchants that choose veripayment.com each year, to handle their online payments.

With offices and bank relationships in Europe and South America, VeriPayment.com payment technology solutions for card-present and card-not-present environments are uniquely positioned to help your business expand by delivering overall savings and virtually unlimited solution options without compromising the highest quality service your business deserves.

In affiliation with VeriPayment.com LTD., VeriPayment.com is a privately owned company which is PCI DSS level 1 compliant. Incorporated in the United Kingdom since 2002, VeriPayment.com's original team was comprised of a group of specialized individuals who assisted in making their concept a reality by focusing on e-commerce Fraud Detection, Identity Verification and Payment Processing Solutions without sacrificing clientele anonymity. We are presently processing large volumes of credit card transactions, and continue to have relationships with leading Independent Sales Organizations from all industry types.

VeriPayment.com understands both Merchant Accounts and the credit card industry, and is committed to delivering state-of-the-art transaction processing services to support the eBusiness initiatives of its global clients. VeriPayment.com provides secure credit card processing services that enable Web merchants to accept real-time payments for goods and services purchased over the Internet.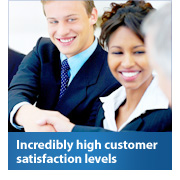 VeriPayment.com has created and developed its own innovative back office to allow you to manage all necessary functions including reporting, tracking, customer service and sales transactions. VeriPayment.com is recognized as having the industry's lowest rates and the most advanced payment processing solution. Aside from a One Rate Advantage™, no hidden fees and unlimited processing volume, merchants are provided a powerful real-time account monitoring and reporting tool free of charge. This web based tool includes everything a merchant needs to monitor sales, settlements, inventory, eliminate risk and control fraud.

Our transaction processing is hosted in our state of the art data technology center. We implemented sophisticated security features such as strong encryption, double firewalls, IP address filtering and a role based access control system.

We make it a priority to understand every customer and every merchant's need by controlling and operating our own technical and customer support staff in house, so we can serve you better and build a true honest relationship that you can depend on anytime.

We strive to attain the highest level of customer satisfaction in the credit card processing industry. At VeriPayment.com, we understand that customer satisfaction and loyalty is achieved when the company's employees work as a team to achieve this goal. We dedicate ourselves in building the highest quality security services, respond to customers' needs on time, and ensure that each and every new security service that we offer has more value than those presently offered by our competitors. We invite you to send us your ideas and concerns to allow us to produce a higher quality of service and better meet future challenges.



Established in 2002
Founded by a team of experts
Striving to eliminate fraud and charge backs
Incredibly high customer satisfaction levels
Cutting-edge security